The Peach Pitter model 320 APA feeds, aligns and pits "freestone" and "clingstone" peaches at a rate of up to 320 fruits per minute.
The new continuous automatic orientation system achieves a 90%-95% good alignment rate. Minimal reprocessing is required due to the principle of knife pitting. Superior alignment efficiency, combined with gentle handling of soft (ripe) fruits, results in maximizing the amount of properly pitted halves.
Informazioni generali:
Feeding, fruit positioning system and fruit holder cups specifically designed for avocados Motion of cutting heads driven by a lever system Automatic lubrication system based on Graco lubrication pump Automatic recount of fruits Electronics by Mitsubishi
Funzionalità:
Capacity: up to 280 fruits per minute Esteemed production: 3,000+ kg per hour (fruits with average weight higher than 180g) Installed Power: 2.5 kW Water: n/d Air: n/
Dimensions:
Lenght:5.500 mm
Width:1.980 mm
Height:2.240 mm
Weight:2.300 Kg
Open Video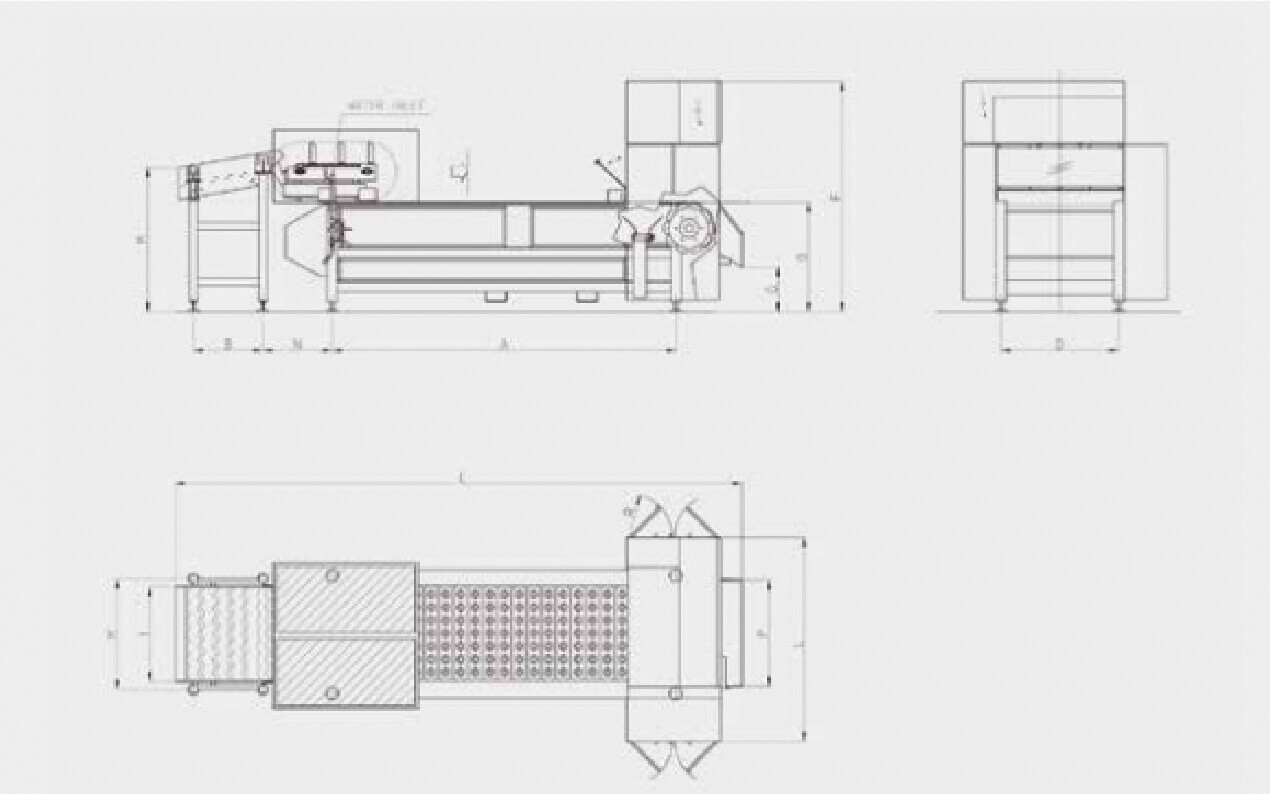 320 APA
Watch all the key phases of the 300 AVC running and processing avocados in this clip.
Open Video