The Peach Torque Pitter model CT800 feeds, aligns and pits peaches with pits at a speed of up to 82 peaches per minute. In addition to the increased yield, CT800 will produce a high-quality end product with better well cavity definition, less bruising, and fewer chips. In addition, if the peach has a stone, the SELECTIVE KNIFE device is automatically activated and the fruit is cut by a knife system during the normal torque pitting cycle.
Informazioni generali:
Feeding, fruit positioning system and fruit holder cups specifically designed for avocados Motion of cutting heads driven by a lever system Automatic lubrication system based on Graco lubrication pump Automatic recount of fruits Electronics by Mitsubishi
Funzionalità:
Capacity: up to 280 fruits per minute Esteemed production: 3,000+ kg per hour (fruits with average weight higher than 180g) Installed Power: 2.5 kW Water: n/d Air: n/d
Dimensions:
Lenght:5.500 mm
Width:1.980 mm
Height:2.240 mm
Weight:2.300 Kg
Open Video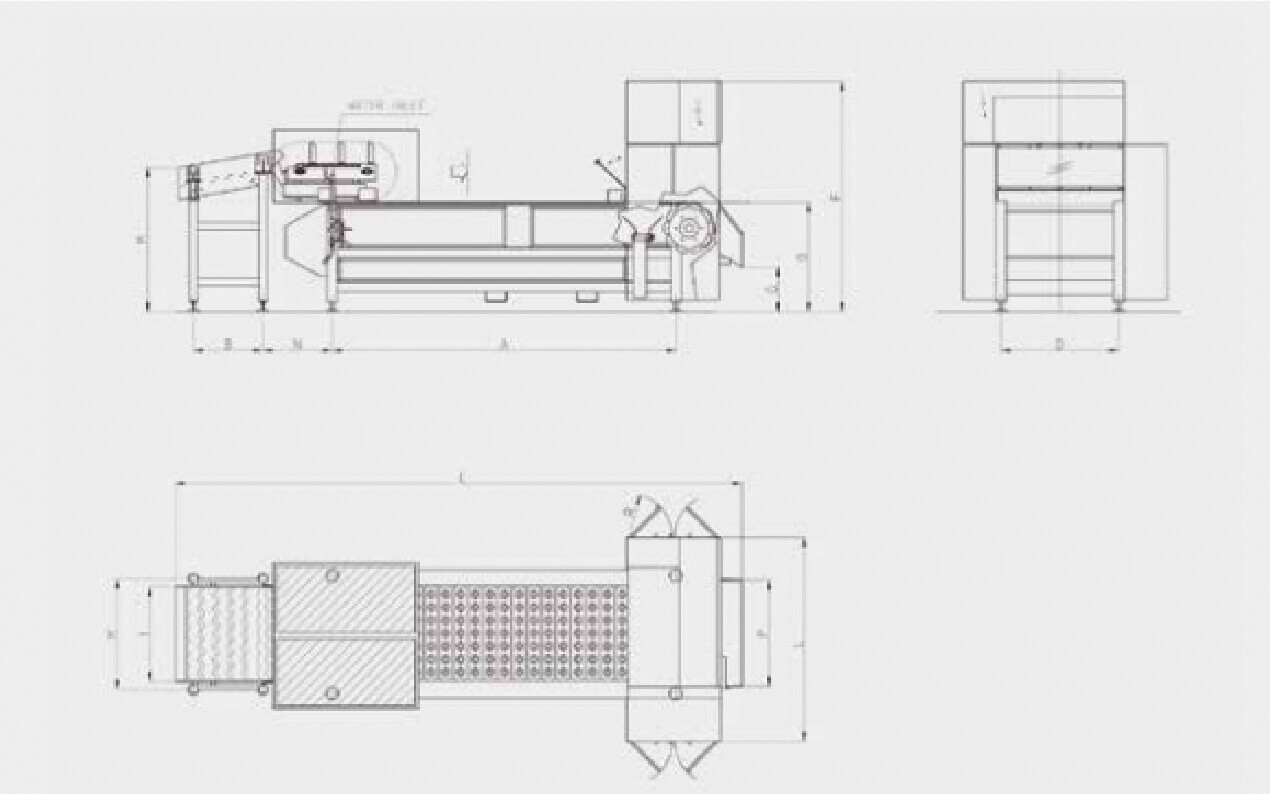 CT800 – Peach twist pitting machine
Watch all the key phases of the 300 AVC running and processing avocados in this clip.
Open Video