Apricot stoners model CTI-1200 and model CTI-1000 orient, stone and halve oval-shaped apricots.
These machines process up to 1,200 fruits per minute, in the 6-truck version, and up to 1,000 fruits per minute, in the 5-truck version, depending on the condition of the fruits.
These machines are optimal for processing halved apricots for canned or frozen foods.
They are made of stainless steel and require little maintenance during the season.
Informazioni generali:
Feeding, fruit positioning system and fruit holder cups specifically designed for avocados Motion of cutting heads driven by a lever system Automatic lubrication system based on Graco lubrication pump Automatic recount of fruits Electronics by Mitsubishi
Funzionalità:
Capacity: up to 280 fruits per minute Esteemed production: 3,000+ kg per hour (fruits with average weight higher than 180g) Installed Power: 2.5 kW Water: n/d Air: n/d
Dimensions:
Lenght:5.500 mm
Width:1.980 mm
Height:2.240 mm
Weight:2.300 Kg
Open Video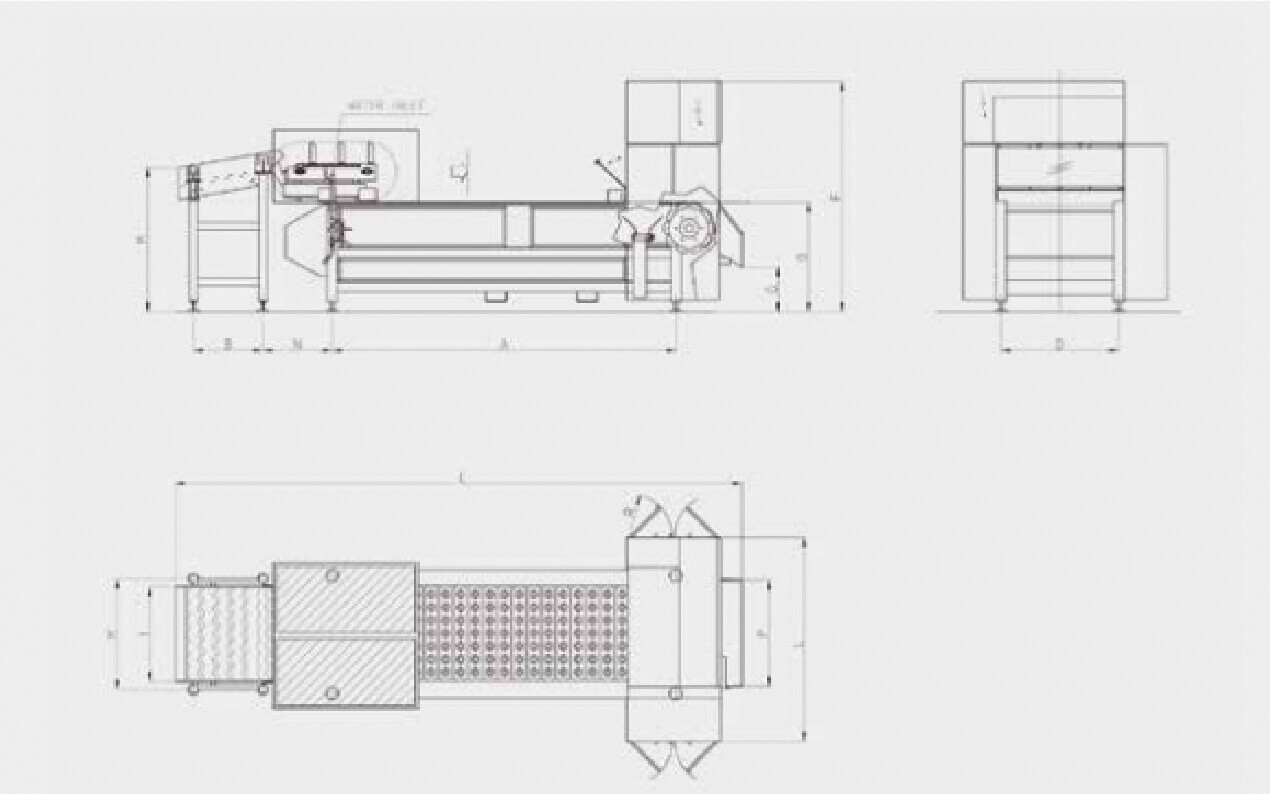 CTI-1200 – Apricot Pitting Machine
Watch all the key phases of the 300 AVC running and processing avocados in this clip.
Open Video