JBT FoodTech is the U.S. company that manufactures the machines used to process more than 75 percent of the citrus juices produced in the world.
Now JBT FoodTech is making all its citrus expertise available to HORECA customers with the Multi-Fruit Fresh'n Squeeze juicer .
Fresh'n Squeeze is the ideal solution when it comes to quality and convenience for hotels, restaurants, cafeterias, bakeries, supermarkets, and juice bars that want to offer their customers a product as fresh and natural as freshly squeezed citrus juice.
Nothing is more effective than fresh citrus juice for a decisive contribution to your store's image, and with Fresh'n Squeeze your juice will stand out from the competition in quality and yield.
Because the machine is equipped with an instant separation extractor that can separate the juice from the waste (peel, seeds, albedo)-which negatively affects the taste-and guarantees a 100 percent safe product, thanks to the sanitary design of the juicing components.
Fresh'n Squeeze achieves yield values of 50 percent or more per fruit, beating any other retail juice extractor, and can process-without adjustment-most of the world's citrus varieties, including oranges, grapefruits, lemons, tangerines, and limes, in the widest range of sizes (up to 98 mm).
The higher quality and yield come from the efficiency of the extraction principle used in JBT's industrial extractors.
Informazioni generali:
Feeding, fruit positioning system and fruit holder cups specifically designed for avocados Motion of cutting heads driven by a lever system Automatic lubrication system based on Graco lubrication pump Automatic recount of fruits Electronics by Mitsubishi
Funzionalità:
Capacity: up to 280 fruits per minute Esteemed production: 3,000+ kg per hour (fruits with average weight higher than 180g) Installed Power: 2.5 kW Water: n/d Air: n/d
Dimensions:
Lenght:5.500 mm
Width:1.980 mm
Height:2.240 mm
Weight:2.300 Kg
Open Video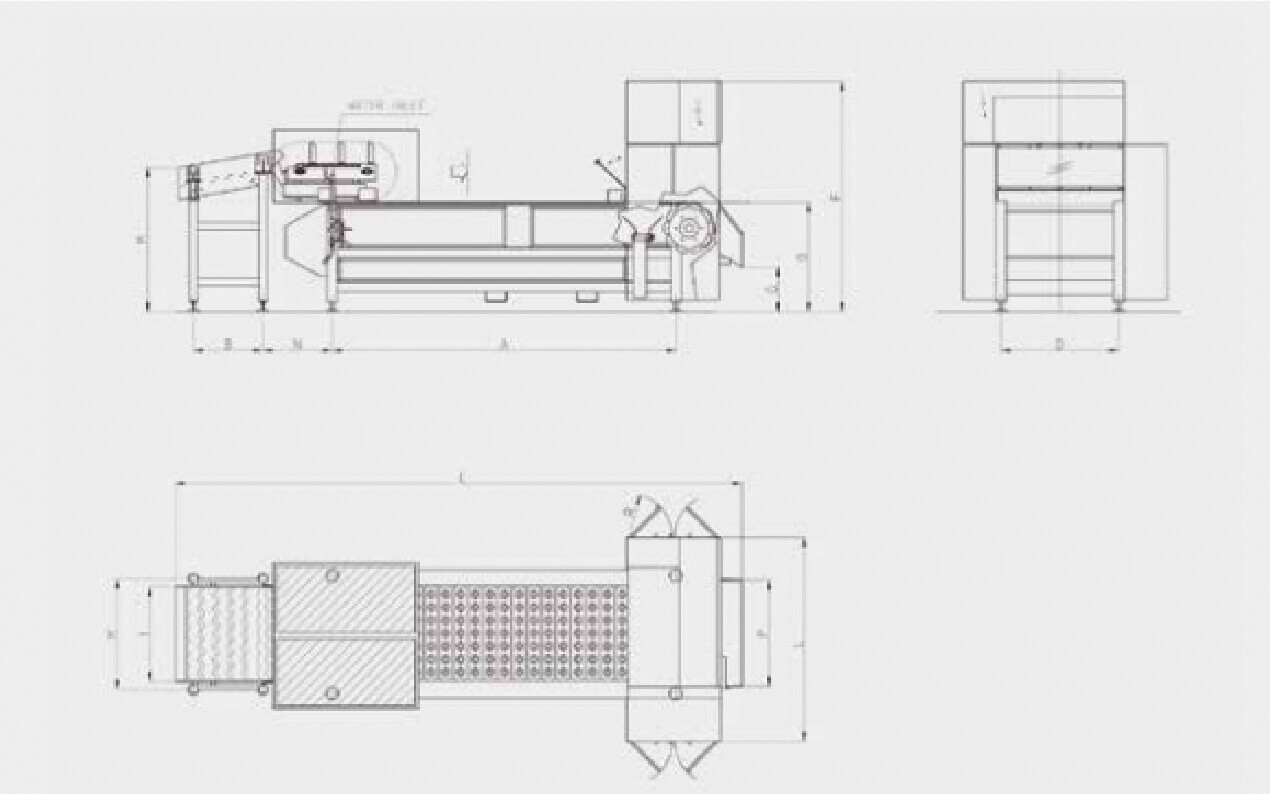 MULTI-FRUIT JUICER FRESH'N SQUEEZE
Watch all the key phases of the 300 AVC running and processing avocados in this clip.
Open Video